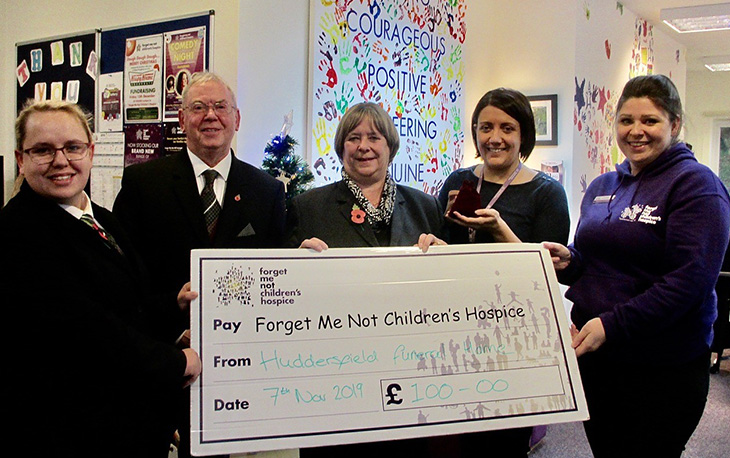 Three members of the team from Huddersfield Funeral Home decided to take part in Pounds for Pounds to raise money for Forget Me Not Children's Hospice.
As well as becoming slimmer, fitter and healthier Samantha Redman, Paul Rayner and Helen McCluskey raised £100 for the hospice which will help fund their vital work supporting children with life-limiting illnesses and their families.
Every week the team had a weigh in and each put a pound in a pot. The total weight lost between all three was 2 stone 3ilbs.
Funeral Service Operative Paul Rayner said:" We were very happy if we lost weight, but if we had gained it cost £1.00 for every pound put on. We all feel better for taking part and are happy to have been able to contribute to such a worthy local cause."
The team's loss was most certainly the hospices gain- well done to Sam, Paul and Helen the Huddersfield slimming squad!