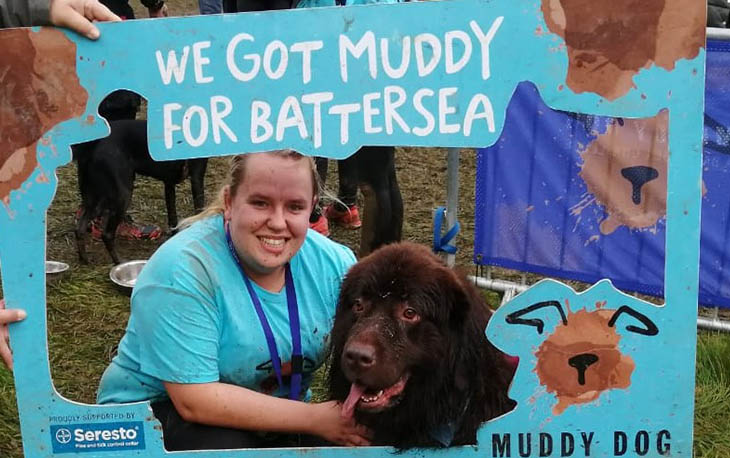 On Saturday 19th October Huddersfield Funeral Home Funeral Director Samantha Redman took part in the Muddy Dog Challenge for Battersea Dogs and Cats Home at Harewood House in Leeds.
The 2.5km Muddy obstacle course is a one of a kind muddy obstacle course specially designed for dogs to complete with their owners, to raise much needed funds for the well-known animal rescue centre.
Samantha, who entered as a dog-human duo has always rehomed rescue dogs and got very muddy for the benefit of Battersea Dogs and Cats home with her rescue Newfoundland Day-z who both trained tirelessly to make sure they were able to complete the course.
Samantha said: "It was amazing, I raised wonderful £170 for Battersea Dogs and Cats Home and had a great time doing it. It was a great day out and I am aiming to do the 5k run next year."