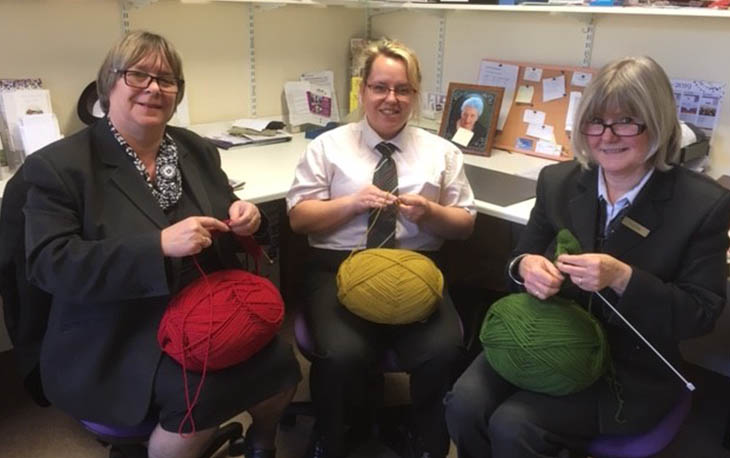 Helen McClusky, Samantha Redman and Katrina Woodward from Huddersfield Funeral Home are busy knitting away for Calderdale Royal Hospital who have made an appeal for baby incubator blankets but they need your help!
Calderdale hospital are in need of traffic light (Red, Amber and Green) baby blankets for their incubators which need to be 58cm x 58cm.
If you or anyone you know would like to help or donate materials please get in touch with one of the team at Huddersfield on 01484 531 441.