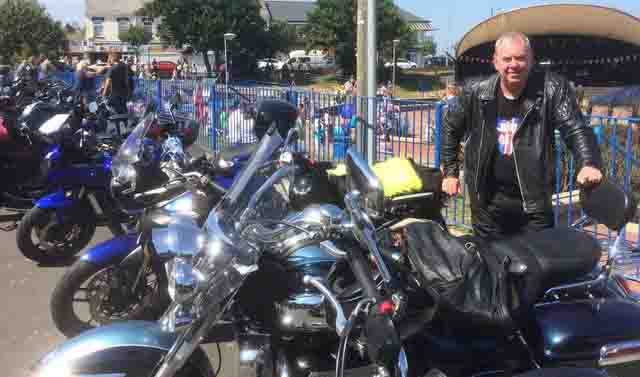 Paul Rayner, our Funeral Service Operative, donned his leathers and jumped on his motorcycle to take part in the annual 'Ride of Honour' event on 15 July helping to raise over £1100 for the Royal British Legion.
The Motorcycle Rally is an annual fundraising event from the Squires Café Bar on the A1 to Withernsea on the East coast of Yorkshire.
An estimated 300 motorcycles took part with participants re-grouping a mile from the town centre and riding into the town to cheers and applause from the waiting crowd.
Paul said: "The Ride of Honour is linked to the Withernsea 'Wartime Experience' weekend and the bikes in formation is quite an impressive sight. This year the route was 'L' plate friendly so my son Nick was able to be my 'Biker Buddy'